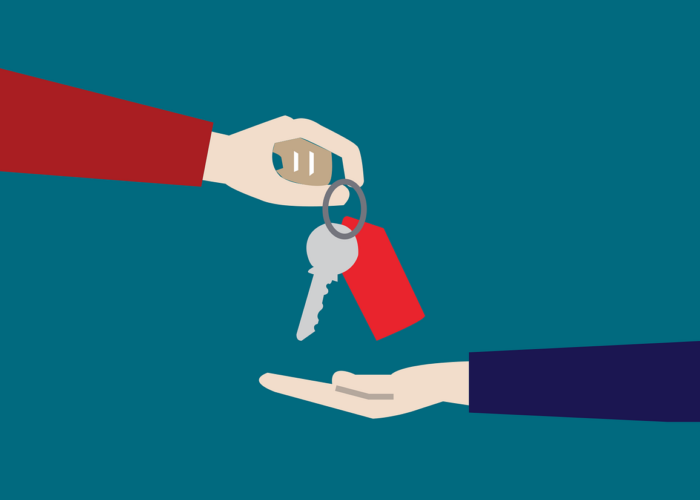 A 2019 study from UK-based estate agents Yopa revealed that over a third of people in the UK suffered severe anxiety during their last move.
We know moving house is stressful because – aside from the financial burdens that come with it – there are many practicalities that come when moving and they can often lead buyers to turn to the internet for the answers to their unanswered questions.
We wanted to see what first time buyers are most unsure about so we have investigated the most common questions buyers need answers for. We used Google search data to uncover the top discussions over the last 12 months and to find the most pressing questions buyers were asking the world wide web for.
These were the 12 most searched for questions by home buyers (average monthly searches over the last 12 months):
Who to notify (of moving house): 2,630 searches
Changing addresses (after moving house): 1,000 searches
Changing council tax (when moving house): 650 searches
Things to buy (when moving in/out): 280 searches
Moving Sky (when moving house): 270 searches
Settling cats (after moving house): 180 searches
How to pack (when moving house): 180 searches
Changing bills/energy suppliers (after moving house): 170 searches
Things to change (when moving house): 150 searches
Moving schools (when moving house): 140 searches
Redirecting Mail: 70 searches
Items needed for a move: 50 searches
To make your next house move easier, we've got all the answers to the big questions.
Who to notify of moving house
If you're renting you need to let your landlord know and give the correct notice. Other than that you need to contact your gas, electric, phone and broadband providers so they know when to end the service and where to restart it, if you're staying with them.
Changing addresses after moving house
Think about who sends you correspondence and will need to know that you are moving properties. The list could include:
The council, including for the electoral role and household or garden waste
Your employer
Your bank, insurance, pension and credit card companies
TV Licensing
Doctor, dentist, optician
DVLA
HMRC
You can set up a redirect service with royal mail to catch any missed post and give you some space to update your address information everywhere.
Changing council tax when moving house
To update your council tax you will need to visit your local council website or call them to update your account. You will need the following information:
Bank or building society details to set up a Direct Debit to pay your Council Tax.
Any joint tenant details if you're a tenant and your landlord or agent's details.
Any joint owners details if you're the owner.
Things to buy when moving in/out
It depends on what you already have, how many rooms you're moving into and what your lifestyle requirements are. Here is an extensive list for each room.
Moving Sky when moving house
All you have to do is head to the Sky website and get in touch with the Sky dedicated Moving Team. Make sure you have your Sky ID, current address, new address and  moving date. Sky needs two weeks notice so make a note.
Settling cats after moving house
Choose one room in your new house for your cat to settle in, make sure it's a quiet space where they have some familiar places to hide. Make sure they have their favourite things and that the room has comfortable safe spaces. A pheromone diffuser is always a good investment to help your cat adjust. Once your cat seems settled in their designated room, you can slowly let them explore the rest of the house. After two to three weeks you can let them outside if you feel confident that they have settled in.
How to pack when moving house
It's important to have a system in place before you start packing. Write a priority list first and then work through your belongings to declutter before you start packing. Make sure you have plenty of boxes. Use sturdy boxes, but don't overfill them – you still have to move them! Pack an essentials box for your first few nights in your new home and make sure everyone has an overnight bag ready. Start early and work from top to bottom, make sure your boxes are clearly labelled for when you need to unpack.
Changing bills/energy suppliers after moving house
The admin that comes with moving house is labour intensive but once it's done it's done. For energy, broadband, satellite TV and water you need to let them know before you move so they know when to close one account and reopen another. For other bills such as life insurance, pet insurance etc you can change once you've moved and the best way to do it is to set aside a day and work through a list!
Things to change when moving house
As a rule you need to change your service providers such as energy, insurance and broadband but you also need to update DVLA, HMRC, Electoral roll, medical practice, dental practice, banks, employer, schools, vet, subscription services and any clubs you're a member of.
Moving schools when moving house
In-year admissions can be challenging, it's always best to move around the school year when possible. At least 6 weeks is a good notice period for a new school place and it's a good idea to apply for a place at more than one school to ensure your child(ren) gets a place come the start of term. You will need to prove your address in order to successfully apply which you can do with a copy of your house paperwork. If you don't yet have this then a letter from your solicitor confirming the move date will be accepted.
—
All research was found using Google search data of search terms relating to 'moving house' through June 2021.