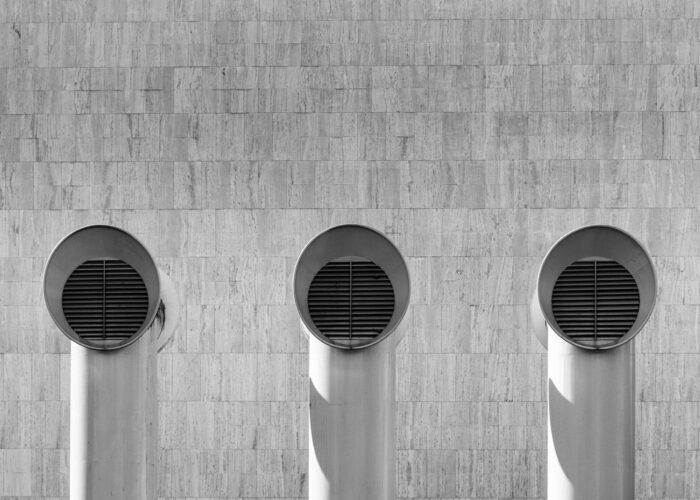 Air conditioning units have been commonplace in commercial settings all over the UK for many years, but now their popularity is rising in residential properties too. Homeowners are looking for air conditioning units to keep their homes cool and comfortable throughout the warm summer months. For many, these units are now just as important as boilers are during the winter.
If you're thinking of installing air conditioning in your home or business, start by looking into the huge range of different options available. There are so many different types of air conditioning units to choose from, all of which have been designed with specific purposes in mind.
One of the main distinctions in air conditioning units is whether they've been created for commercial or residential use. There are several differences that will apply to air conditioning systems designed for these particular uses, so it's a good idea to read up on the differences before you decide which unit would be best for you.
The Differences Between Residential and Commercial Air Conditioning Units
The work that residential and commercial air conditioning units are required to do is quite different. That's why the units tend to have particular properties that are specifically suited to the job they're intended for. Take a look at some of the key differences between residential and commercial air conditioning units to learn more about what sets these two options apart.
Power Requirements
If air conditioning is being used in a commercial setting, it will usually need to cool a far larger space. It might also need to connect with other systems to control heat and humidity.
The average size of a commercial property in the UK exceeds the average size of a home by a considerable amount. As a result, commercial air conditioning units will almost always need to be much more powerful than their residential counterparts. So, power is one of the first things to look out for when deciding which air conditioning unit would be best for you.
If you're cooling a large, commercial property and you need to keep all rooms at a consistent temperature no matter what the weather is doing, power will be a priority. The most powerful units will be capable of keeping the whole building as cool as you like, so that staff and customers will always be comfortable.
If you're planning a purchase for your own home, you won't need as much power to keep all rooms cool. Shopping for units with a lower power capacity will enable you to access more cost-effective options, all of which will be more than capable of fulfilling the role you need them to.
Space Constraints
The location of an air conditioning unit tends to vary in commercial and residential properties. If a building has a commercial use, it's far more common for the air conditioning unit to be located on the roof of the building. By contrast, air conditioning units in residential properties are usually situated within the house, where they can be more easily accessed by homeowners. There are numerous reasons for this, but space constraints of course play a role.
Businesses will often want large air conditioning units housed somewhere that's out of the way, because they'll be paying a premium for every metre of space that they use within the commercial property.
If the business welcomes customers into the building in question, they'll also be keen to avoid any eyesores, so air conditioning units will usually be housed out of sight, or cleverly disguised to keep the premises looking good.
Air conditioning units designed for residential use tend not to be so large. They can therefore be more easily accommodated within the property. Their smaller size also means that they are less of a problem visually, so homeowners won't be as worried about disguising their appearance as business owners might be.
Cooling Methods
The ways in which air conditioning systems work can vary. There are differences in how residential systems usually work, versus the methods used by commercial air conditioning systems.
Residential air conditioning units tend to be located in the middle of a property. The central unit will be connected to ducts that run through the building, and rooms are cooled this way. With commercial air conditioning, power requirements are greater and units are far larger, meaning the units aren't usually located centrally as they would be in a domestic property. So they're often on the roof, and therefore cooling methods have to differ.
Rooftop systems usually combine both cooling and heating units, so that the temperature of the building can be easily controlled throughout the year. Commercial air conditioning units connect heating, ventilation and cooling systems on all floors of the building. The interconnected systems circulate air within the building, controlling both the temperature and humidity. Fans might also be used to help with ventilation.
Residential and Commercial Air Conditioning Services
Talk to our team to find out more about residential and commercial air conditioning services in London. Our qualified engineers know all there is to know about the different types of air conditioning systems, and we're available to help solve whatever air conditioning related problems you might be facing. We have decades of experience under our belts, and we're well versed in how both residential and commercial air conditioning systems work.
Whether you've got an old air conditioning system that's urgently in need of a replacement, you're looking for someone to repair a system that's not as reliable as you'd like, or you simply want to find out more about the different options out there, we're here to help.
Give us a call to discuss your air conditioning requirements. We can arrange for an engineer to visit your property to discuss anything from repairs and servicing to the installation of a brand new system. Contact us to find out more.