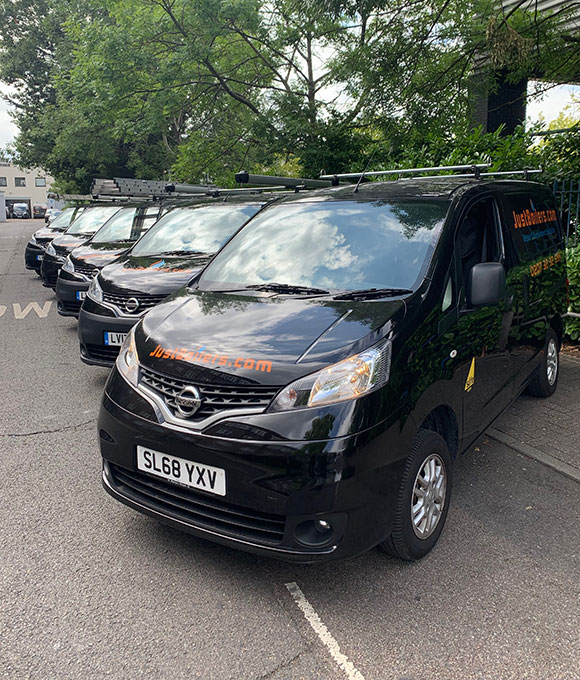 Boiler Installation Across London
Organising every aspect of a new boiler installation yourself can be a complicated task, so why not leave it to the experts?
We provide boiler installations all over London. Just let us know your location and the details of your problem and we'll be straight out to install your new, state-of-the-art boiler.
We have years of experience in boiler installations, and our London-based team is well known for providing top quality, affordable boiler services. Sit back and relax as our team of fully trained boiler installation engineers get you back up and running.
We understand the impact a broken or misbehaving boiler can have on your life. With JustBoilers.com, you can be certain of high quality service.
How much does a new boiler installation cost?
This payment option allows you to spread the cost of your purchase over 36 to 120 months. You must make the minimum repayment each month. However you can also make additional payments and therefore control the length of the loan and the amount of interest you would pay. Simple.
120 Monthly Payments of
£25.95
Total Amount of Credit
£1,794
Duration of Agreement
120 Months
Representative APR
12.9% APR
Total Amount Payable
£3,114
from

£1,794

(VAT Included)

The price for us to supply & fit a new Glow Worm Betacom 4 24c with flue & wireless programmable thermostat.

For all boiler installations we provide a fixed price quotation so there are no surprises!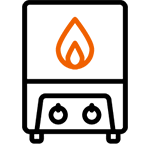 All our engineers are Gas Safe Registered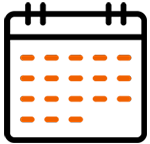 More than 30 years of experience in the boiler maintenance industry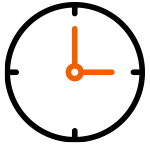 We offer fair, transparent pricing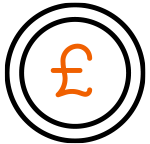 Competitive Industry Rates
We have very competitive boiler installation prices
Fully qualified, gas registered engineers
Emergency breakdown repairs
Boiler repair specialists
Boiler installation specialists
Boiler servicing specialists
Landlord Gas Safety Certificate and Boiler Servicing
Central heating repairs and upgrades
Home Surveys
Pool Boiler Installation
Located all across London
Boiler installations in London from JustBoilers.com
The JustBoilers team goes much further than our competitors. Our skilled, professional engineers pride themselves on the great service that we're able to offer. We'll go above and beyond throughout the boiler installation process, to make sure every customer has a fantastic experience.
We listen carefully to make sure we fully understand the requirements of every individual job, then we get straight to work solving the issues at hand. If you need us on a certain day or you'd prefer a particular time, we'll work around your needs. It's your boiler, and you're always completely in charge of its installation.
Each job is as important as the next, so we don't rush around. We take the time to work with precision, to ensure a brilliant end result every time.
With us, you won't need to worry about any aspect of your boiler installation. Whether it is your house, or you are a landlord having a tenant's property refurbished, we'll handle the whole process with the utmost care and attention.
We're the experts in London boiler installations. Let us help you.

We listen carefully and understand our customers' requirements for each individual job.
If you need us on a certain day or time, we can adapt the job to suit you. It's your boiler, so you are completely in charge of its installation.

We take our time to make sure every boiler we fit is completely up to code and running perfectly.
Each job is as important as the next, we don't rush around. We take time and implement precision so you can be sure that your boiler will be fully functioning.
We make sure to provide a service so tight, you needn't worry or stress over installation!
Whether it is your house, or you are a landlord having a tenants property refurbished, we promise to handle the whole process.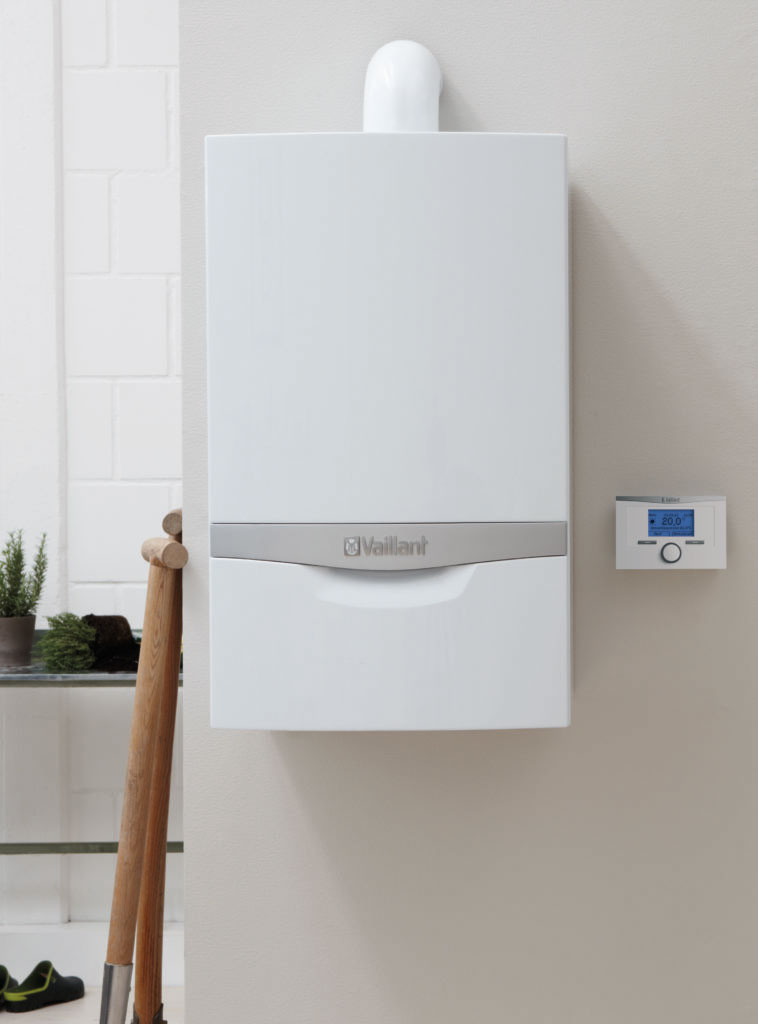 Do you need a boiler installation?
If your old boiler isn't meeting your daily needs, and repair costs are starting to snowball, it may be best to replace your boiler. A new boiler installation offers a whole range of benefits, particularly if your existing system is past its best. New boilers provide unparalleled energy efficiency, meaning reduced heating costs for you all year long. And that's not all. They're also far more environmentally friendly, thanks to this improved efficiency.
Often, replacing an old system with a brand new boiler is a more cost-effective option than forking out for continuous repairs. So many engineers recommend a replacement and new boiler installation to keep costs as low as possible.
If you think your boiler needs replacing, or you'd like to reduce the cost of your heating bills by installing a more efficient boiler system, just call us to book an Engineer Home Visit, at no cost to you. We assess your needs and usage for free before recommending the best options for you and agreeing a fixed price quote. We will install your new boiler on your chosen date. We'll be clean, tidy and will arrange for your old boiler to be disposed of to a recycling facility.
Boiler repair and installation areas:
Our boiler installation service includes all you need to get your new system up and running, with minimal disruption to you and your family.
Our engineers offer an extensive range of services across London, and are here to ensure that your boiler is running smoothly in a matter of days. If you'd like to find out more about what's included in our boiler installation service, and what services our estimates cover, don't hesitate to get in touch. We're here to talk you through the whole process, and make sure it's as simple and stress-free as possible.
We'll always aim to get your new boiler installed in a single day. That means minimum disruption to you because during the installation process there will be no hot water or heating.
Sometimes installation jobs do take longer, but ordinarily even the most complicated boiler installations will not take longer than three days. We'll keep you updated every step of the way, from first inspection and throughout the job to let you know exactly what the impact of the installation will be.
Yes, the whole of our team are fully licensed. We are completely qualified to carry out any boiler service. We only send out fully licensed people to install your boiler.
We always aim to provide an affordable and fair quote for the work we do before we carry it out. You'll know exactly where you stand before the job begins.
The time taken for each boiler installation depends on where the boiler is being installed and when. But we strive to work as quickly and as precisely as possible.
Our Gas Safe engineers can fit most types of boilers, whether gas, electric, commercial, pool, conventional or combi. Our expert engineers have experience installing industry leading Vaillant and Worcester Bosch boilers alongside many other top brands, including: Ariston, Alpha, Baxi, Chaffoteaux, Danfoss, Everflow, Ferroli, Glowworm, Grundfoss, Honeywell, Halstead, heatline, Ideal, Keston, Main, Potterton, Ravenheat, and many more.
Of course! We know boilers inside out, so we can advise you on how different makes and models will perform for your requirements. Feel free to ask our engineers for advice on the best boiler for your home.
We offer extended warranties across boiler manufacturers. Give us a call to find out what is available to you.
Definitely. Boiler installations can be expensive. We understand this and want to keep you fully informed of the process and costs. Simply book an Engineer Home Visit, and a member of our team will come out to assess the work and provide you with a fixed price quote, completely free of charge.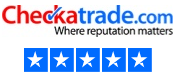 9.87 based on
221+ Checkatrade reviews

4.92 based on
173+ Trustatrader reviews

4.9 based on
199+ Google reviews